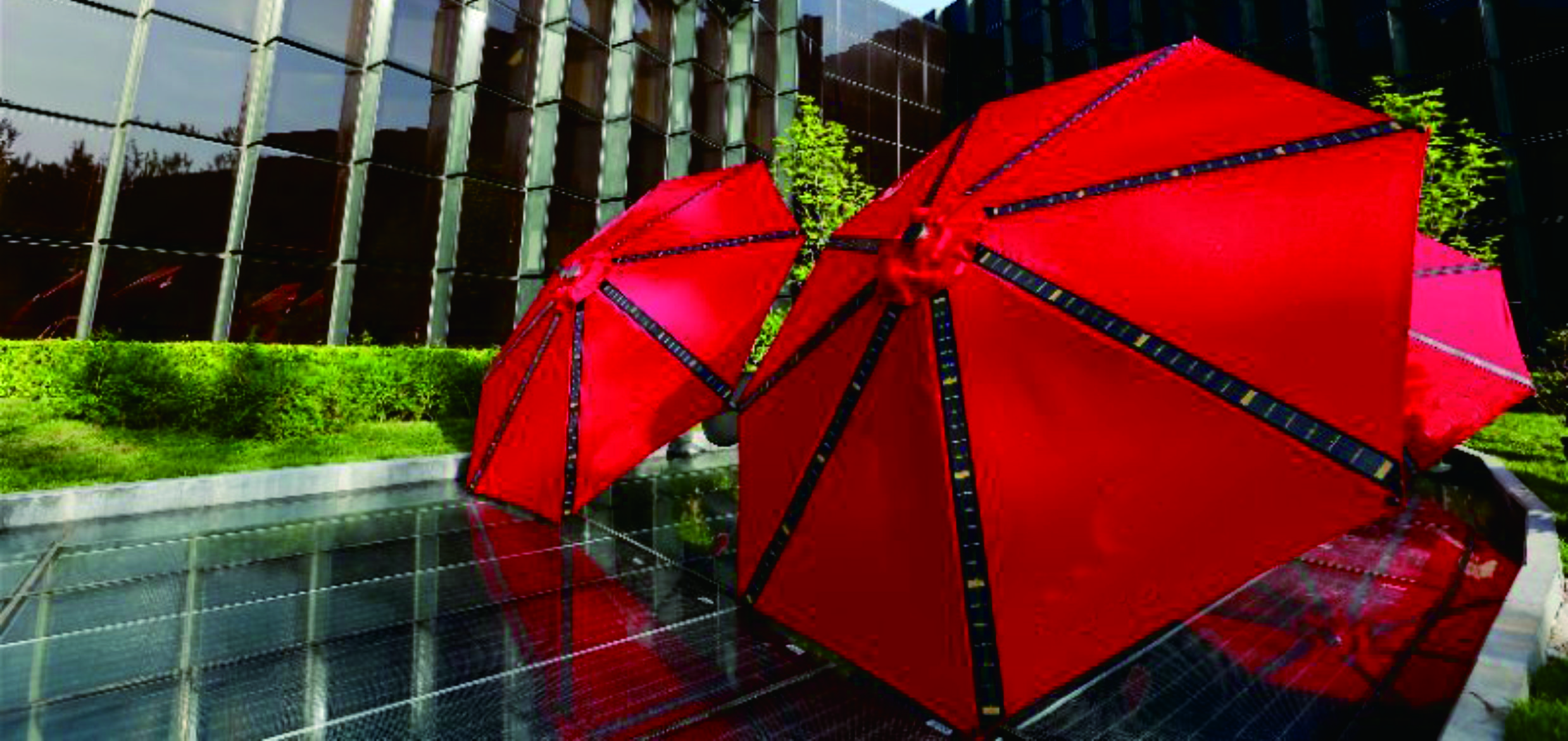 It's an Innovation for Ambition Thin-Film Solar Power + Mobile Energ
A long-term, independent project initiated by Solaruv Sunbrella, dedicated to the development of Indonesian energy and education.
Solaruv promise that when a Solaruv Sunbrella is sold, Solaruv Sunbrella will donate one dollar to NGOs to support more public welfare activities.
Beyond sunshade
It's Solaruv Sunbrella!
The world's first multifunctional umbrella based on flexible thin film solar power technology
not only shelter you from rain and sun, but also convert solar energy into electric power and achieve zero emission through thin film solar technology.
It's mobile power station
Power bank with four USB Interface
Charge four devices at the same time
Supply power for different mobile devices
Compatible with various home appliances such as, small lamp, fan and mosquito-repellent
It's a mobile power station, Portable – Move to anywhere you want
– Made of light alumunium alloy and only 9kg
– Easily open up and close through crank handle
– With detachable tray (optional) and set up reality
It's a mobile power station off grid power supply
anytime, anywhere
– 53.12W thin film solar chip
– Global leading flexible co-evaporation technology and highest conversion rate
– ICI-Integrated cell interconnect
– Stable CIGS thin film and no light-induced degradation
– Low temperature coefficient at 0.43% and high dim light performance
– Stainless steel substrates – 0.32mm thickness and 3.8g/W weight
It's Mobile power station, large capacity storage 4000mAh Battery
– 10 hours lighting
– Providing 8-10 kids with readling light charge up to 10 cellpohones with 3000mAh Battery
It's a cost saver special material more durable
– Effectively protect Solaruv Sunbrella from rain and wind damage
– Fade-proof, keep the color always bright