PT. Utomodeck Metal Works is one of the manufacturers of metal roofing and cladding in Indonesia with more than 35 years experience. More than 60 types profile of metal roofing and cladding, and reliable human resources ready to meet the needs of best quality building materials throughout Indonesia.
PT. Utomodeck Metal Works was founded by Mr. Darmawan Utomo, as one of the roofing industry pioneers in Indonesia in 1976. It was formally confirmed as a Limited Company in 1985 and attended by the Minister of Industry and Minister of Labor, Hartanto Sudomo. Utomodeck Head Office is located strategically in Surabaya and it is supported by several branch offices in Surabaya, Jababeka – Cikarang, Pasuruan and Semarang. PT. Utomodeck Metal Works is committed to provide total comprehensive solutions to clients and to customers with a wide range of product variants as needed, such as: bolt-system roofing, boltless system roofing, pre-insulated roof panels. In fact, not only roofing, currently Utomodeck also produce purlin, bondex, gutter and still improving as part of a commitment to Utomodeck product users.
Nowadays, PT. Utomodeck Metal Works in collaboration with the very closely with some of their main principal that Bluescope Steel Group and KME Group Europe to ensure continuous improvement and research in their products and services . Utomodeck is the record holder MURI ( Indonesian Record Museum ) as " Pioneers Roof Without Connection in Indonesia " and " Longest Roofing Manufacturers in Indonesia " in 2012 and 2013 .
Not only in Indonesia , PT . Utomodeck also the world record holder and recorded in the Guinness World of Records as the Manufacturer Roofing Without connection with the World 's Longest Running length of 200.9 meters . In 2014, Utomodeck also received the highest award in the world Construction Indonesia as Indonesian Construction Work 2014 Winner in the category of Construction Method presented by Public Works Minister Djoko Kirmanto , IAI Steel Award as supporting material manufacturers Juanda International Airport – Surabaya , as well as Business Record Indonesia ( ReBi ) as a Mobile System Largest Roofing Manufacturer in Indonesia . Currently , roof type Utomodeck U650 also has received recognition independent agency certification FM Approval Class 1 Roof Panel 4471 of the United States .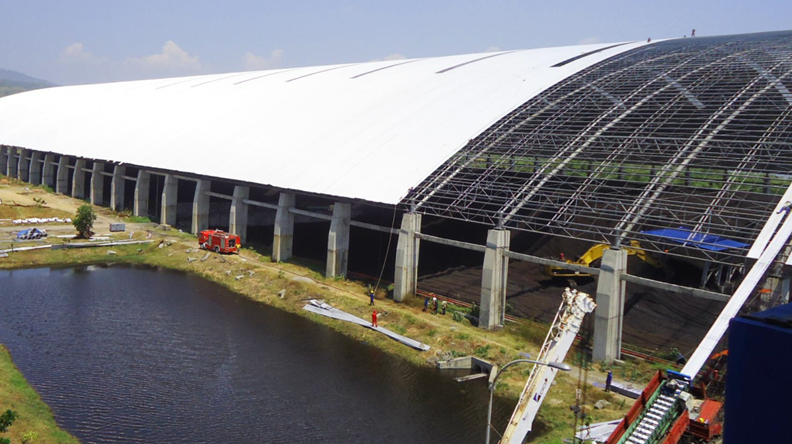 2016 – Moves its headquarters to a new building
2014 – Company creates its new brand
2006 – Company opens it doors in London
2003 – Inauguration of the new office
2001 – Company goes into business
---